Everyone craves a holiday that will rejuvenate his/her body and mind. You can go on amazing trips that will allow you to have a rest from a monotonous routine and relax. You can plan a solo trip or relax with the family or friends. It gives you a chance to recreate. This way you can escape the normal, daily grind of work and do something different. Having a holiday is good for you and your health.
It is especially important that you take time off from your work. If you do not spend your holidays to rest and relax, you defeat the purpose. Everyone is attached to their work life, and it seems difficult to take a trip. But it is necessary that you take time off so that your body and mind can relax.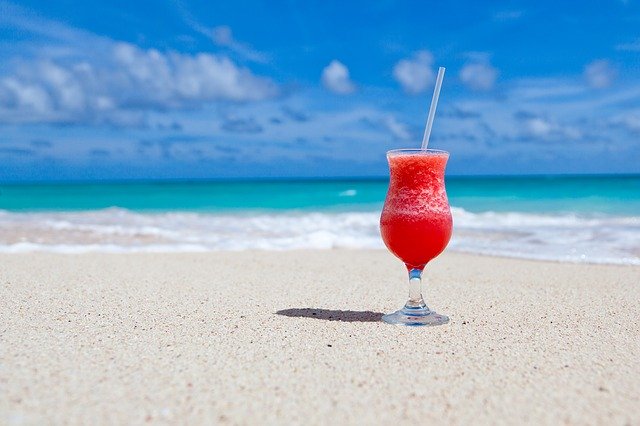 A holiday trip doesn't need to be long or expensive to relax your mind. Taking a few days away from work will refresh and rejuvenate you. A relaxing holiday can be different for everyone. For some, it is lying back, enjoying the sun and disregarding life's anxieties and strains. For others, it is travelling to new destinations and enjoying natural beauty. Regardless of whether you plan a family holiday or take a flight to popular destination, you can always keep your mind relaxed. Here are some locations around the world that allow you to refresh yourself and feed your soul.
The Maldives
The azure waters of the Maldives attract tourists from all over the world. The Maldives offers mesmerizing natural scenery. There are several things to do and various places to visit. This tiny country is known for its beaches, coral reefs, and lagoons. It is a perfect getaway for anyone who seeks peaceful moments and wants to relax and enjoy nature.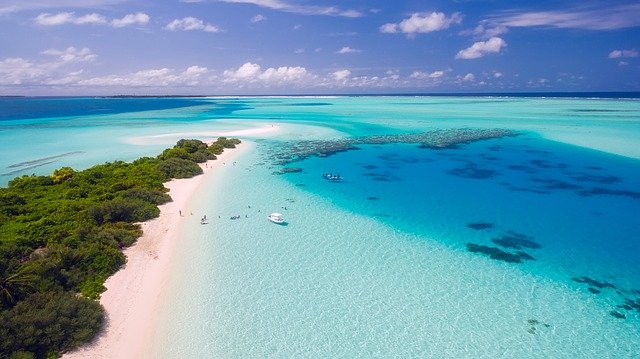 With world-renowned diving sites and resorts that are the definition of luxury, Maldives offers the perfect combination of relaxation and adventure. You can leave your worries behind and have yourself the holiday of your dreams. It is one of the most sought-after tropical destinations. It is located to the south-west of India and Sri Lanka with around 200 inhabited islands. These islands are known for their crystalline waters with beautiful shades of blue, swaying palm trees, and sparkling white sand under the limitless blue skies. It is one of the smallest countries in the world, and there are no signs of pollution, traffic and noise. It is home to many marine ecosystems and its white sand beaches are famous worldwide.
Hunza, Pakistan
If you are craving the ultimate road trip, you can visit Hunza valley. The drive from the airport in Gilgit, Pakistan to Hunza Valley on the Karakoram Highway, that connects Pakistan to China, is lined with breathtaking landscapes. You can visit Baltit and Altit Forts. Breathtaking views from Altit fort will blow you away as the glacial water of the Hunza river rushes dramatically at the foot of the fort. Hunza Valley offers an unbeatable view of mountain peaks. You can see the confluence of the Hunza and Gilgit rivers joining to form the Indus River.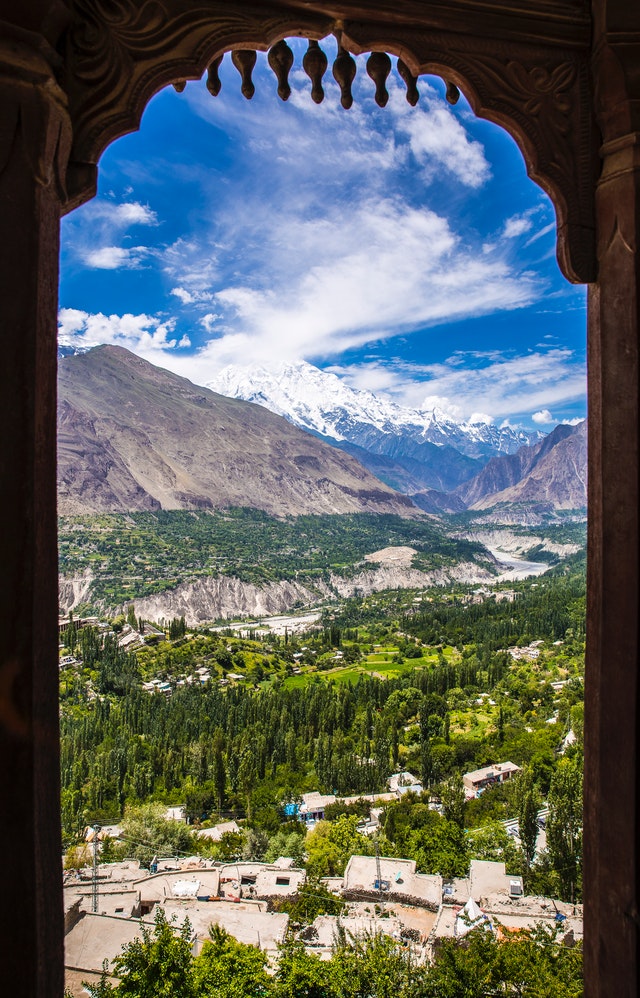 You can take a boat ride on the tranquil Attabad lake. Attabad lake can only be described as unexpected. It provides an amazing contrast of its striking turquoise colour set against the dark mountains that surround it. The view of the Passu Glacier will mesmerize you. From a distance, the glacier is as intimidating as it is dramatic. Its cones resemble the Gaudi's Sagrada in Barcelona.
You can drive up to Eagle's Nest café. Panoramic view of the seven peaks, that awaits you at the top, makes it well worth it. You can also go on air mountain safari where you can get an up-close view of the Himalayas, the Hindu Kush and the Karakoram mountain ranges. Hunza is called the paradise on earth because of its beautiful lakes, high snow-capped mountains and white glaciers.
Zermatt, Switzerland
Beautiful town of Zermatt is famous as a mountaineering and ski resort. It is a car-free town where everyone moves around on foot. You will be amazed by the architecture of small and large chalets in Zermatt. You can enjoy magnificent views, state-of-the-art amenities and the perfect mix of native alpine and modern style.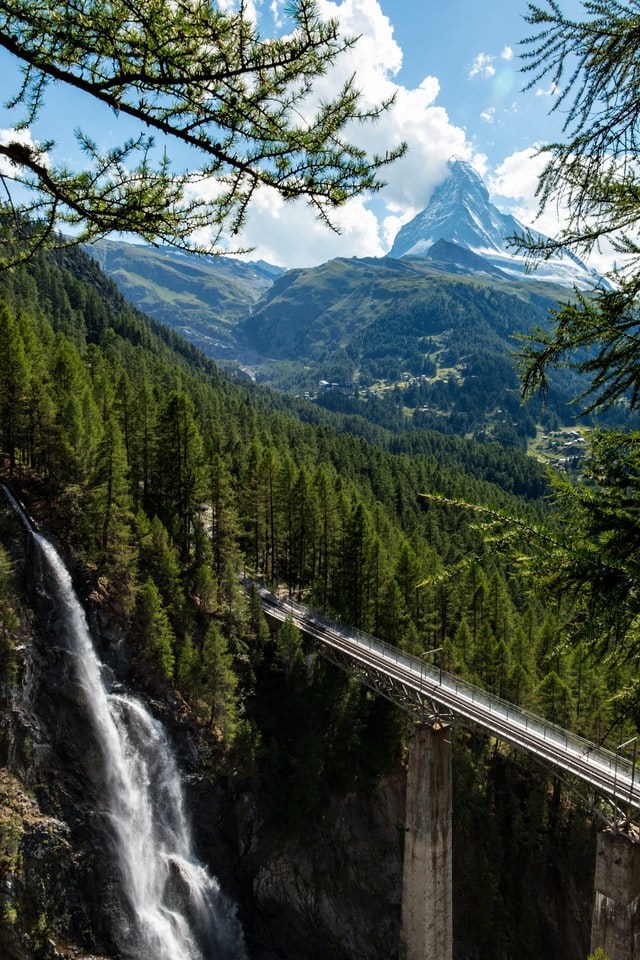 Zermatt is one of the top places to enjoy the taste of excellent food. You can ski, snowboard during the winter or hike during the summer. The train ride to get to Zermatt passes through one of the most beautiful routes in the world. There are innumerable bars, cafés and coffee shops to visit.
You can sit back and enjoy the view of snow-capped mountains. You can also take a ride to the highest cable car station in Europe. This station offers views of the highest mountains in Italy, France and Switzerland. Zermatt embodies everything about the Alps and excites you wnough to book a flight immediately!
Alberta, Canada
On your first trip, you will get hooked on the beauty of this place. Contrary to widely held belief, Alberta is a place you can visit at any time of the year. Alberta has 5 national parks: Banff, Jasper, Waterton Lakes, Elk Island and Wood Buffalo. There are state parks to explore as well. There is just so much to do. Alberta is home to some of the most famous outdoor destinations in the world, including Lake Louise and Moraine Lake.
Alberta offers colourful and unique sunsets and sunrises. Many of the glacial lakes act like mirrors in the stillness of the morning. Jasper National Park is even home to the annual Dark Sky Festival and is an amazing place to stargaze. During the fall, winter and spring months, you can even catch the Northern Lights from several areas of Alberta. Alberta makes for an incredible destination to explore. You can appreciate the natural beauty through incredible landscapes. You can drive along peaceful, scenic and quiet roads to refresh your mind.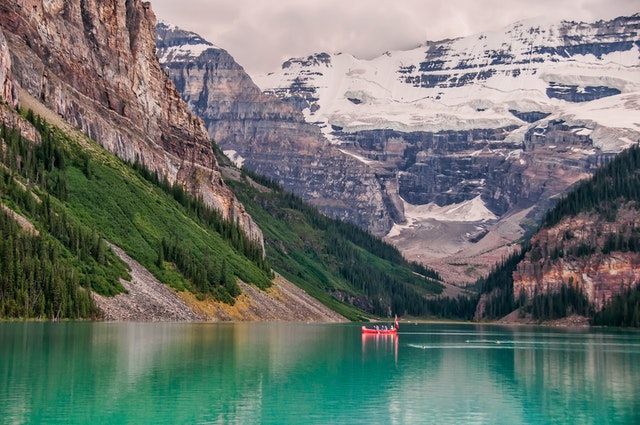 Stress is your body's natural reaction when you work under pressure continuously. The relentless pace of modern life requires that we rest frequently. Plan a trip, prepare for a remarkable holiday, book your ticket, find the best hotels and get a chance to relax by taking some time off for yourself. A relaxing holiday is all you need to recharge, leaving you fresh and happy.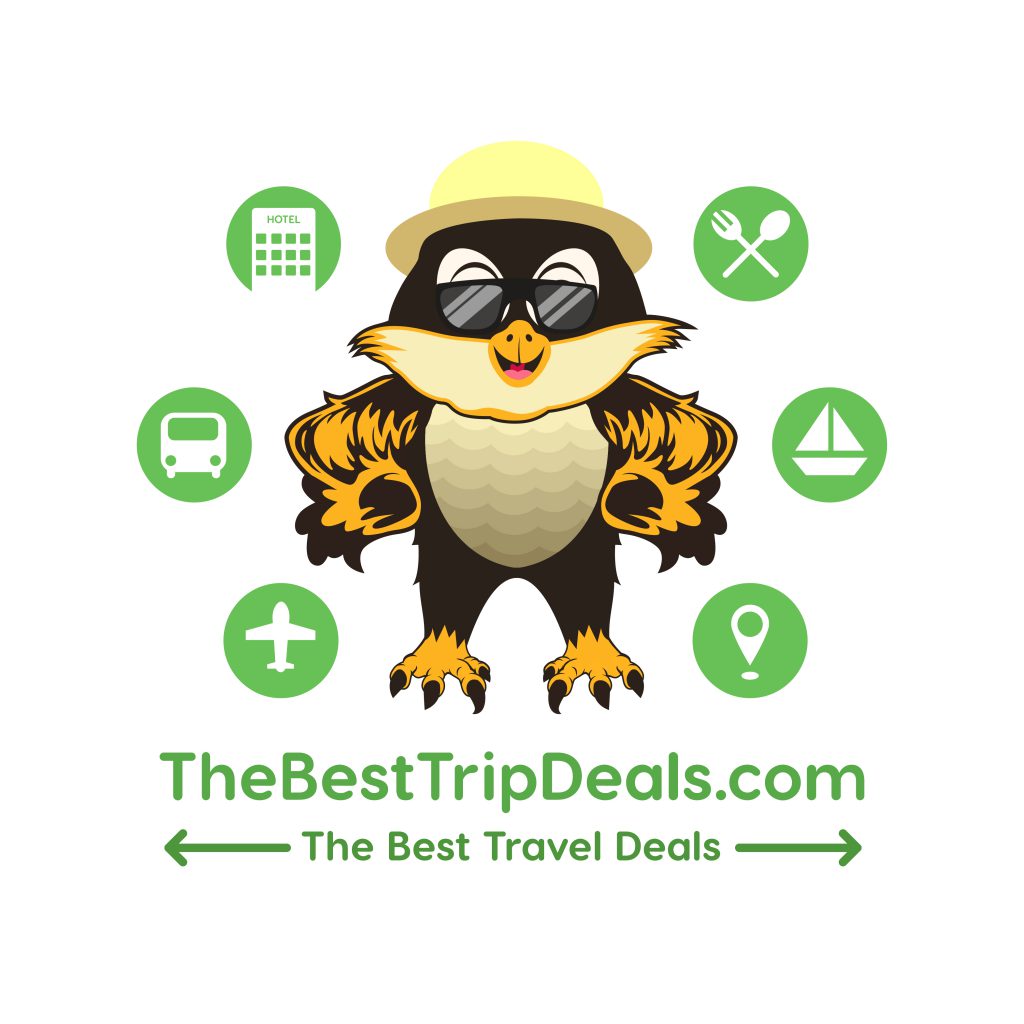 Explore TBTD Today!
Grab the Best Flight Deals Now
Grab the Best Car Rental Deals Now
Grab the Best Bus Ticket Deals Now
Grab the Best Airport Transfer Deals Now
Grab the Best Adventure Tour Deals Now
Grab the Best Train Ticket Deals Now
Grab the Best Cruise Ticket Deals Now
Explore SM Today!