A lot of us have an impending list of places that we always dream of going to. Usually, these places need to be ticked off before we hit a certain age. If you're a travel enthusiast, then you must like waking up to a new scene before your eyes with amazing adventures awaiting you. We spend the first phase of our life (20 years or so), in sorting our careers and planning for future life goals. Once you're set in your tracks, then is the time to let yourself loose and start checking off that list.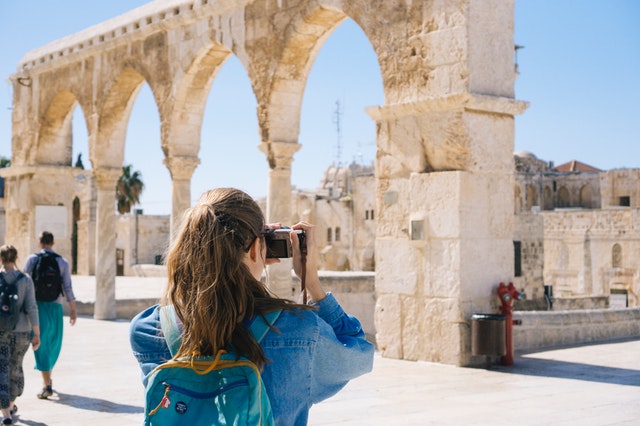 These memorable and exciting experiences around the globe are what I have found to be the best for relaxing your mind and producing feelings, you have never felt before. This is the time to let yourself loose and start working on those things that make you happy. Of course, now the question arises, what forms your travel bucket list?
One thing is for sure, that once you start visiting places in that list, your list will only grow instead of shrinking! As you most probably know that a visit to these dream locations also comes with a price tag. That's unfortunate, but what's fortunate is that there are platforms working hard to help you pay a visit to these sites with the minimum strain on your wallet. On these sites, you can find the best trip deals which will allow you to book any combination of flight, hotel and rental car services. They will focus on every expenditure from the moment you leave your front door.
World travel is not easy, and you need money, time and planning. Many people are continually looking for the best trip deals so that they can turn their dreams into reality with as little expenditure as possible.
As, all of us face coronavirus lockdown now, there has never been a better time to prepare or update your travel bucket list. In a study, it is found that people are more likely to add a destination to their list if they have seen it on social media or any other online platform. We would like to suggest some places for you to add into your travel bucket list. No matter how many places are on your bucket list already; this will make you add on more. You don't want to let your whole life flicker past without seeing the locations in your list.
Bali, Indonesia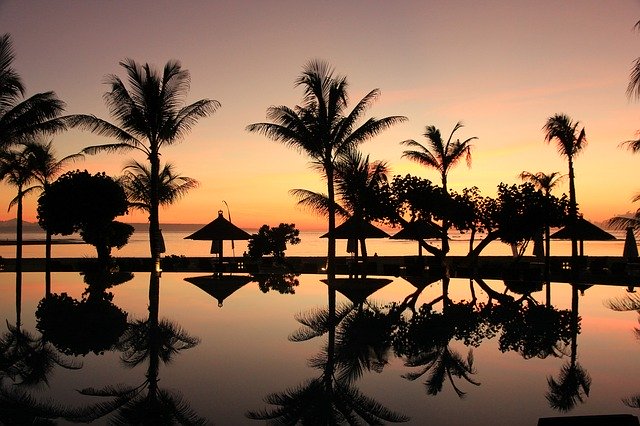 Bali is one of the most famous spots among tourists and travellers around the world. It is nicknamed as the 'Island of the Gods'. This is one of the most attractive and gorgeous islands on earth. This island is surrounded by blue seas and is gifted with golden beaches. If you are looking for a beach holiday, then there is no better place to go than this amazingly beautiful island in the middle of Indonesia.
Bali is home to an ancient culture that is known for its hospitality. You will find exotic temples and palaces set against stunning natural backdrops. It provides endless choices with its exotic cuisine. Towering volcanoes and serene jungles offer plenty of things to do.
Bali appeals to tourists from all over the world through its sheer natural beauty. Bali hosts luxurious beach resorts and exciting nightlife. As Bali is situated south of the equator, you will find the climate to be tropical, warm and humid all year round.
The Taj Mahal, India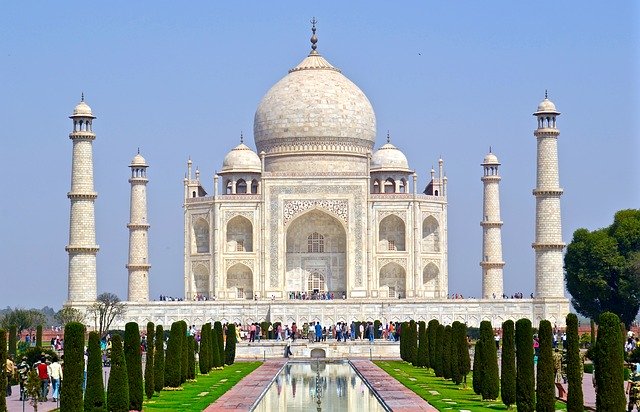 The Taj Mahal is a massive structure built in 1632 by the Mughal emperor Shah Jahan. It was built to house the remains of his beloved wife, Mumtaz Mahal. It is one of the most outstanding examples of Mughal architecture which was influenced by Islamic, Indian and Persian tastes. It is built from shimmering white marble. It is a UNESCO world heritage site and is one of the most celebrated structures in the world.
The Taj Mahal is a stunning symbol of Mughal Empire and its rich history. One of the most beautiful structures in the world, the Taj Mahal is also one of the world's most iconic monuments and is visited by millions of tourists each year. The Taj Mahal astonishes tourists for its magnificence, structural beauty, intricate and complex calligraphy, and magnificent gardens.
White stone is the most striking and prominent attribute of the Taj Mahal. Most pictures of the Taj Mahal you see on internet show only a large white building. These pictures do not do justice with the Taj Mahal's unparalleled beauty. These photos leave out intricacies and details which make the Taj Mahal magnificent and grandiose. Travellers can visit the Taj Mahal during the daytime only and can watch as the white marble appears to take on different hues throughout the day.
Grand Canyon, Arizona, USA
Both breathtaking and overwhelming at the same time, Grand Canyon is a testament to 2 billion years of geological history. It is 1.6 kilometers deep and 16 kilometers wide. Nearly as alluring as the canyon itself is the Colorado River snaking its way through the canyon. A visit to the Grand Canyon lets you learn about geological history, majestic species of birds and reptiles, animals living in the extreme environment and the area's early inhabitants.
Grand Canyon National Park in northern Arizona should be on every traveller's must-visit list. It is one of the most celebrated landmarks and covers around 5,000 square kilometres of polychrome rocks, dramatic cliffs and striking gorges.
There are plenty of overlooking points from which you can admire the view and natural beauty of this site. You can take a mule ride along the South Rim trail or take a rafting trip down the Colorado River. You can have a bird's eye view with a helicopter ride over the canyon. Initially, Grand Canyon was a series of smaller ravines 70 million years ago, and most of the canyon began to take shape much more recently.
Bora Bora, French Polynesia
Bora Bora is a tiny island northwest of Tahiti in French Polynesia. On the island, turquoise creeks, white beaches and tangerine evenings set the scene for romance. At the Lagoon, you can watch shark feedings and swim with turtles. It is a volcanic island and lies in the central South Pacific Ocean, about 165 miles northwest of Tahiti.
Bora Bora is surrounded by coral reefs. In the middle of the island are the remnants of an extinct volcano. The rich culture of Bora Bora has influenced the shopping market. Travellers have their choices of art galleries, studios, shops that are set up in a perfect combination of traditional and modern settings. They have an abundance of jewellery and black pearls.
Bora Bora is ranked at the top of the list when it comes to the most beautiful islands in the world. You can take a flight to Tahiti and then less than an hour flight to Bora Bora from there.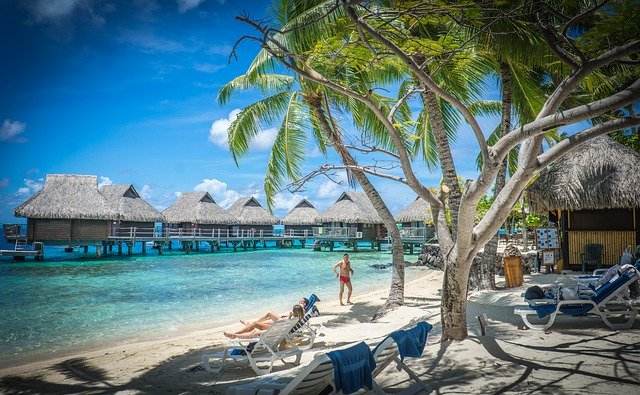 According to Mark Twain, "Twenty years from now you will be more disappointed by the things you didn't do than by the ones you did". This beautiful world offers so many spectacular sights, and everyone must visit them. Greatest adventures out there may need a fair amount of exertion and money, but it is well worth the outcome. Booking a flight, hotel and rental car service will save your time and money. So, plan the adventure of a lifetime and set out to explore.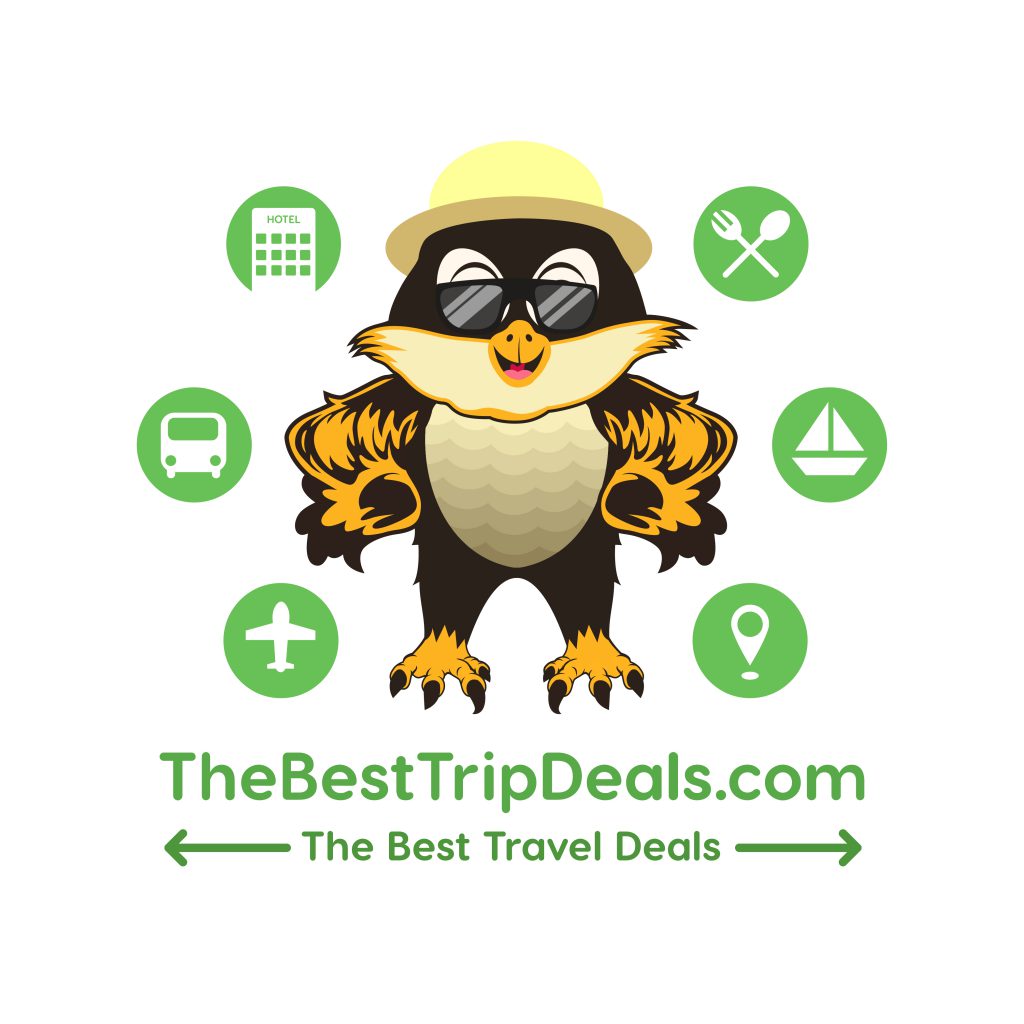 Explore TBTD Today!
Grab the Best Flight Deals Now
Grab the Best Car Rental Deals Now
Grab the Best Bus Ticket Deals Now
Grab the Best Airport Transfer Deals Now
Grab the Best Adventure Tour Deals Now
Grab the Best Train Ticket Deals Now
Grab the Best Cruise Ticket Deals Now
Explore SM Today!